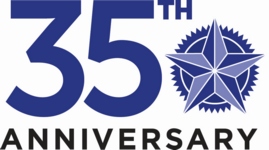 The Texas Association of Mediators (TAM) is a multidisciplinary organization established to provide leadership and education in the field of mediation.
Comprised of a statewide network of mediators, TAM fosters the sharing of information and experience among its members.
TAM's Strategic Goals*
Promote and encourage the use of mediation.
Promote cooperation and communication among organizations and individuals that affect Alternative Dispute Resolution.
Promote the ethical practice of mediation through education.
Sponsor and promote professional development
for mediators and other professional dispute resolution specialists.
Fiscally sustain and grow the organization.
*Adopted by the TAM Board of Directors on 9/25/2015
History of TAM
Organized in 1985 as the Texas Association of Family Mediators, our organization originally focused on the concerns of family mediators and their clients. Over time, we expanded our outreach from family mediation to all areas of mediation. In keeping with this change in our focus, we changed the name of our organization to the Texas Association of Mediators in 1990. TAM is known as an inclusive organization that represents mediators from all professional backgrounds and practice areas. TAM is also known for its outstanding annual conferences that feature dispute resolution professionals of national and international renown.
Past Presidents of TAM
Mark W. Sims, 2021
Kimberly Sullivan, 2020
Melissa Back McAlpine, 2019
Diane Harvey, 2018
Lori Ann LaConta, 2017
Jennifer Ortiz Prather, 2016
Pattie Porter, 2015
Ralph E. (Gene) Roberts Jr., 2014
Melynda Gulley, 2013
Portia Brown, 2012
Doug Skierski, 2011
Michael J. Kopp, 2010
Melanie Grimes, 2009
Margaret Leeds, 2008
LaCrisia (Cris) Gilbert, 2007
Walter A. Wright, 2006
Josefina M. Rendón, 2005
Linda Gibson, 2004
Judy Corder, 2003
John P. Palmer, 2002
C. Bruce Stratton, 2001
Luciano A. Rodriguez, 2000
Virginia Bowers, 1999
Maureen Peltier, 1998
E. Wendy Trachte-Huber, 1997
Carol Hoffman, 1996
Michael J. Schless, 1995
Suzanne Duvall, 1994
John F. Guerra, 1993
Linda Hahn, 1992
Laury Adams, 1991
Florence M. Kusnetz, 1990
Susanne Adams, 1988-90
Marie Mullineaux, 1986-88
Gary Kirkpatrick, 1985
Susanne C. Adams Award
This award is dedicated as a living tribute to Susanne C. Adams, a visionary, a leader and a pioneer in mediation. This award was created in 1997 to honor Susanne, the first recipient of the award, and those who, like Susanne, set an example for the rest of the mediation community in Texas to follow.
A mediator since 1982, Susanne was active in the Texas mediation community as early as 1982. She was a founding member of TAM as well as the Greater Houston Mediation Network and the Dallas Mediation Council. She was the President of TAM from 1989 to 1990 and served on committees regarding ethics, professionalism and educational requirements for mediators. Susanne Adams died on October 11, 1997, leaving us with a legacy of inspiration and commitment to our profession.
The award is given annually to persons who have performed exceptional and outstanding efforts in promoting or furthering the use of mediation in Texas.
Past Recipients
Ben DeVries, 2022
Thomas L. Hartsell and Southwest Conflict Resolution Network, 2021
Kay Elkins-Elliott, 2020
Dr. Barbara Sunderland Manousso, 2019
Melanie Grimes, 2018
John P. Palmer, 2017
Marlene Labenz-Hough, 2016
Linda Gibson, 2015
Meg Walker, 2014
Mike Amis, 2013
John Guerra, 2012
Hon. Josefina Rendon, 2011
Carol Hoffman, 2010
Walter Wright, 2009
Laury Adams, 2008
Hon. Frank Evans, 2008
Dr. James Gibson, 2007
Marie Mullineaux, 2006
Don Graul, 2006
Judy Dougherty, 2006
Gary Kirkpatrick, 2006
Judge Merrill Hartman, 2005
Bruce Stratton, 2004
Michael Schless, 2003
Maureen Peltier, 2002
Florence Kusnetz, 2001
Herbert Cooke, 2000
US Rep. Charles Gonzales, 1999
Suzanne Mann Duvall, 1998
Susanne C. Adams, 1997

Spirit of TAM Award
In recognition of its 35th year, the TAM Board created the Spirit of TAM Award. Laury Adams received the first Spirit of TAM Award due to her loyalty, generosity, guidance, professionalism, passion, and overall graciousness demonstrated time and time again during her 35 years of service to TAM.
Danette Ross Watson received this award in 2022 in recognition of her creativity, insightfulness, professionalism, commitment, and enthusiasm. Danette's innovative spirit has served both TAM and her community by creating TAM Talks and founding the West Texas Community Mediation Center.
Volunteer Mediator of the Year Award
The TAM Board of Directors introduced a new award in 2021 to recognize the tremendous value of volunteer mediators and the critical role they play in the Texas mediation community. The award is given annually to a mediator nominated by a Dispute Resolution Center or similar alternative dispute resolution organization in Texas.
| | | |
| --- | --- | --- |
| Year | Award Recipient | Nominator |
| 2022 | Jim Guinn, III | Brazos Valley DRC |
| 2021 | Charlsie Moore | Dispute Resolution Center of Montgomery County |
TAM Rising Star
In 2022, TAM introduced the TAM Rising Star award to recognize a current TAM member who, even though relatively new to mediation, is already having a significant positive impact on the mediation community. A TAM Rising Star is the kind of person who "jumps in with both feet" – someone who volunteers to do whatever he or she can to help further TAM's goals and to support the wider mediation community. Nominees for this award must be within five years of having received basic mediation training and becoming a Candidate for Membership and/or Full Member of TAM.
Past Recipient
Kimble Ruth Steadman, 2022
SWCRN TAM Conference Scholarship
In 2021, the Southwest Conflict Resolution Network (SWCRN) chose TAM to receive the organization's remaining assets upon dissolution. The generous donation created the SWCRN TAM Conference Scholarship that will be award annually to new mediators based on merit and need. SWCRN had been a 501(c)(6) nonprofit professional organization dedicated to the facilitation, awareness, and advancement of dispute resolution through education, networking, and community involvement for more than 20 years serving the North Texas mediation community.
TAM Documents