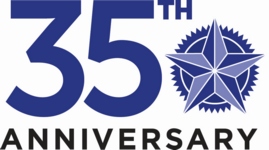 The TAM Board and Conference Committee are working diligently to create a conference that encompasses the high-quality standards you have come to expect. "WE ARE ALL IN THIS TOGETHER," this year's conference theme, symbolizes how we must all work together to overcome the pandemic-related challenges we have experienced over the past two years. As we host our 2022 conference at the beautiful Woodlands Resort, we look forward to returning to some sense of normalcy in as safe an environment as possible and hope each of you comes together with us to make this year's conference an overwhelming success! As always, our goal is to provide relevant content, inspiration, and connection.
FRIDAY KEYNOTE SPEAKER
Bill Eddy, LCSW, Esq.
High Conflict Institute
SATURDAY KEYNOTE SPEAKER
Hesha Abrams
Hesha Abrams Mediation, LLC
CONFERENCE CO-CHAIRS
Sheryl Jackson-Matthews
Omar Samji
TAM Conference
COVID-19 Health and Safety Information Update
The TAM Board of Directors is conscientiously following and evaluating the recent information related to COVID-19 and the Omicron variant from both the CDC and local public health entities. While we certainly understand that many people do not feel comfortable attending an in-person conference this year, we maintain that the value of being together beyond the virtual world remains essential. The annual TAM conference is about more than continuing education. Professional development includes developing relationships with peers, mentors, and colleagues, and an in-person experience enhances these networks. With more than 100 people registered for our conference so far, we now have a strong sense many of our colleagues are seeking live interaction, even amidst the necessary safety protocols. To be certain you are aware of these safety protocols, we are providing this update about our activities and processes that will allow us to gather together in a COVID-sensitive environment.
TAM will implement the following measures:
Color-coded stickers on name badges to help attendees communicate their comfort level for social interaction
Protective masks featuring the TAM logo provided to every attendee
Physically distanced seating in the main ballroom and all breakout rooms
Food service that is COVID safe and allows optional distancing while eating and drinking, including "meals to go"
Plan in place for an outdoor venue for the reception (weather permitting)
In consideration of participation in the conference, attendees will acknowledge and agree to follow the safety measures implemented by TAM and The Woodlands Resort and comply with the current
CDC recommendations for quarantine
and isolation related to the following conditions:
Testing positive for COVID-19
Experiencing or exhibiting any COVID-19 related symptoms such as fever, dry cough, or shortness of breath
Close contact with someone who has COVID-19
If you have additional questions, join us on Monday, January 24, 2022, from 6:00 - 7:00 pm.
TAM Conference COVID Health and Safety Information Update and Q&A
January 24, 2022
6:00 pm to 7:00 pm
Please register in advance for this meeting by clicking
here
.
After registering, you will receive a confirmation email containing information about joining the meeting.