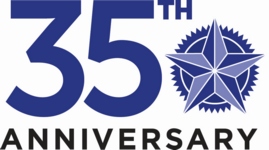 Membership
Your membership in TAM reflects your commitment to the ethical practice of mediation.
Benefits of Membership
Networking opportunities with a multidisciplinary group of highly trained and experienced mediators.
Annual conferences featuring workshops taught by experts of national and international stature.
The Texas Mediator, a first-rate quarterly newsletter
Access to malpractice insurance designed especially for mediators available through Complete Equity Markets.
User-friendly website with:

Member Locator available to the public
Access to resources for mediators

Reasonable membership dues.
Levels of Membership
The following are the levels of membership available. To apply for membership, click here.
Full Members are required to have completed the following minimum training, education, and experience:
Mediation Training
Forty (40) classroom hours of basic mediation training. If the applicant is engaged in the mediation of family law disputes, an additional twenty-four (24) hours of training in family dynamics, child development and Texas family law is required.
Education
An undergraduate (2 or 4 year) or graduate degree from an accredited college, university, or law school.
To request a waiver of the education requirement, submit evidence of alternative qualifications and/or exceptional commitment to and/or merit in the field of mediation by email to TAMmembership@gmail.com Click here for factors that may be considered.
Professional Experience
Experience in a field other than mediation of either two (2) years with a graduate degree or four (4) years with an undergraduate degree.
Experience as a Mediator
More than 100 hours of documented mediation experience after completion of the 40-Hour Basic Mediation Course and in the role of mediator.
Annual Continuing Education Requirements
To maintain membership, members must participate in a minimum of twelve (12) hours of mediation or mediation related continuing education each year, of which at least three (3) hours must be related to ethics.
A continuing education hour is defined as sixty (60) minutes of attendance in a program designed to increase mediation skills and enhance professional development.
Continuing education programs may include lectures, seminars, peer consultation, and similar activities.
The continuing education requirement may be partially satisfied by up to two (2) hours of self- study. Self-study may include time spent researching, reading, listening to, or watching information designed to increase mediation skills or enhance professional development.
Candidate for Membership
Dues: $50
Individuals who have satisfied the education and training requirements for membership, but lack the necessary hours of experience, may become affiliated with TAM as a Candidate for Membership. Candidates must fulfill the annual continuing education requirements. Candidate status may be maintained for a maximum of five (5) years in order to allow the Candidate time to complete the requirements for full membership.
Individuals or organizations without regard to qualifications or continuing education requirements for members may become affiliated with TAM by paying the annual dues.
Please Note: Individuals are prohibited from using the TAM logo on their websites, business cards, letterhead, and other promotional materials. Use of the TAM logo or name in any way that would imply endorsement or certification by the Texas Association of Mediators is also prohibited. Current members may state that they are members of the organization. Inappropriate use of the TAM logo or name by a member may result in the removal of the member's name from the TAM online directory of members.